On one side, the shout is for continuity. On the other, it is a battle to reclaim the land.
Although, there are at least 30 candidates across many political parties, the Ekiti governorship election holding this Saturday is clearly between the candidates of the All Progressives Congress (APC) and the Peoples Democratic Party (PDP).
PDP's Kolapo Olusola wants to succeed Ayodele Fayose, the incumbent who prides himself as vey popular and on whose back he rides. The task for Olusola, a newcomer politician who— until 2014 when Fayose brought him in as his running mate— was a university teacher, is to campaign with what the current PDP government has done and would like to consolidate if elected.
Kayode Fayemi, candidate of the APC and one time governor of the state, is in town with the list of things he did between 2010 and 2014 and how his return will revive most of his policies which this government has trashed.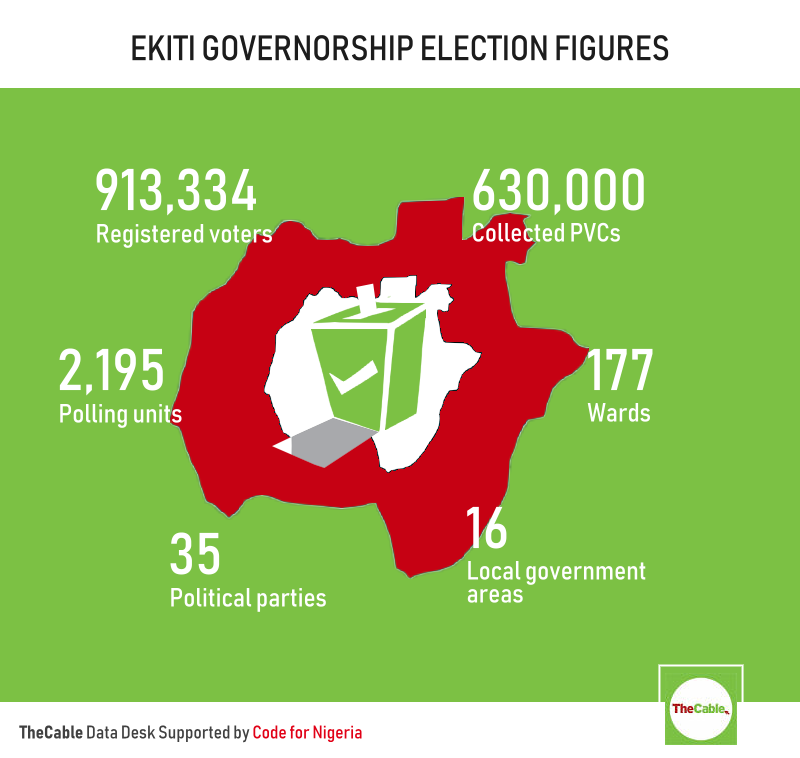 Many didn't expect that both would be the eventual flagbearers of their parties, but politics and politicians are hardly predictable.
Fayose had insisted that at the expiration of his tenure, he would leave with his deputy and allow a fresh candidate get the party's ticket. Months to the election, however, he was back with the message of continuity, and the need for Olusola to succeed him.
Serving as a minister in President Muhammadu Buhari's government, Fayemi, just some months ago wanted to concentrate on the job at hand and there were no traces he might be interested in his former job in Ekiti.  To a couple of his party members and even associates, it came as a surprise few months to the election when Fayemi declared to run.
Ahead of the election, what stand in favour and or against Fayemi and Olusola? We take a look.
FAYEMI
Strength: Being a former governor and minister, Fayemi appears well experienced than his opponent. Belonging to the party ruling at the national level, he enjoys massive support from the president, ministers and APC governors who are pulling resources together in his support.
The perception that his candidacy is strongly backed by the federal government poses an intimidation to his opponent.
At the moment, Fayemi's camp is loaded with notable personalities, two former governors of the state and a couple of former federal and state lawmakers. Some politicians who left the Fayose's PDP have also joined his camp.
Weakness: The APC had its primary election rescheduled when the one first held was disrupted by violence. The party, with 33 aspirants, had the highest number of people fighting for the governorship ticket. It was alleged that the disrupted process wasn't going on in a transparent manner, and supporters of Segun Oni, his close contender at the primary, blamed the situation on Fayemi.
Before the rescheduled primary, Babafemi Ojudu, one of the strong contenders pulled out, describing the inconclusive primary as an unfair contest. He also accused Fayemi of being too desperate.
Fayemi, eventually, won but it has been a difficult task for him putting the house in one accord. After he was declared winner of the primary, only a few of his co-contesters extended a hand of solidarity.
Barely a month to the election, people in Oni's camp accused Fayemi of not carrying them along. They filed a suit to challenge his candidacy. Some of these aggrieved members in the party might throw their votes elsewhere.
A perception of him being too elitist contributed to his loss in 2014, and it doesn't appear much has changed. Unlike Fayose whose perceived populist ideology—better known as 'stomach infrastructure'— appeals to the locals, Fayemi, many think, is not connected to the grassroots.
OLUSOLA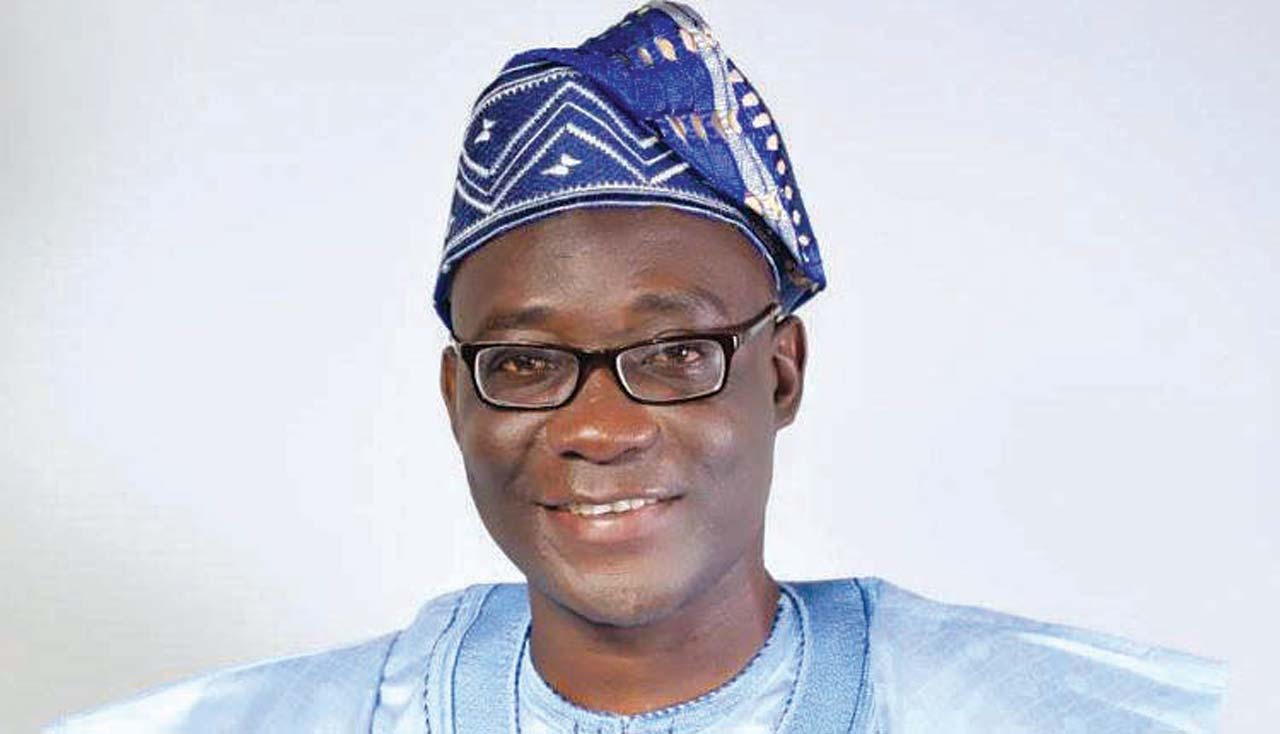 Strength: Deputy governor of the state who is strongly supported by his boss. Belonging to the ruling party in the state, he enjoys the authority of office. He is seen by many as a gentleman and not the regular politician.  People also say Olusola comes with a clean record and would govern more differently if elected.
Weakness: Olusola, it is believed, would serve a stooge to Fayose.
He is seen not to have the charisma, and may not also have the boldness to make and stand by his own decisions. To some, this is evident in most of the billboards screaming 'continuity' where the picture of Fayose is bolder than that of Olusola, the candidate.
Non payment of workers salaries in the state is a factor working against his candidacy. Workers are being owed at least five months pay and this, to some, would influence their action when they get to their polling units.
As it stands, Saturday election, political pundits conclude, is dicey.
Whatever form it would take, keep the date with TheCable for a live coverage.